In 2008 we started a fun little project, our Grenache Rosé from Pauline's Vineyard.  Well little did we know, that fun little project would far exceed our expectations.  Year after year it sold out in a matter of months.  We made it wine club member only, it still sold out.  We started limiting the amount wine club members could get, it still sold out.  With production so limited and the demand ever growing, we knew we had to come up with a way to ensure our loyal members (the ultimate Rosé fans) got their fair share and then some.   And thus, the Drink Pink Society was born!
How It Works:
Request enrollment in the Drink Pink Society by filling out the form below
Take your 1st case with your standard Spring Wine Club shipment in March (required)
Order up to a second case by February 27th (optional)
Perks of Being a Member of  Society
Guaranteed access to up to 2 cases of Rosé annually (if purchased by deadline)
Priority access to Rosé Magnums
Shipping Discount: 1st Case ships for $1 with standard club shipment, subsequent shipment half price shipping (HI & AK excluded)
Bragging Rights
So the only question that remains is… do you Drink Pink?
The Fine Print
You must be a existing wine club member in good standing for at least two shipments before becoming eligible for the Drink Pink Society
You must take a minimum of 1 case of Rosé per year to maintain your Society status
Rosé orders cannot be guaranteed after February 27th 
Magnums are available on a first come first served basis
Rosé is allocation only and cannot be used for substitutions in club shipments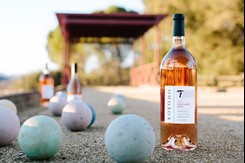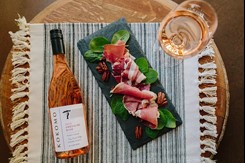 Add Your Name to the Waiting List Today!
At this point in time the Drink Pink Society is full.  But don't lose hope!  We have a waiting list in place and as spots open up we'll invite the next name on the list to join.  Fill out the form below to add your name to the waiting list.


Thank You!
Thank you so much for your interest in the Drink Pink Society, due to the overwhelming response the Society is full.  Somebody from the Kokomo Team will get back to you shortly to confirm that your name has been added to the waiting list.
- The Kokomo Team
An Error Occurred!
Thank you for attempting to contact us. Unfortunately something went wrong. Please contact us by phone at 707.433.0200 or email info@kokomowines.com.
We apologize for any inconvenience.
- The Kokomo Team